---
World Non-Governmental professional organization unifying veterans and top professionals from the governmental Security and Secret Services, international and national law enforcement agencies, special operation and counter-terrorist forces, retired police and army officers, investigators, bodyguards, and lawyers from different countries in the world.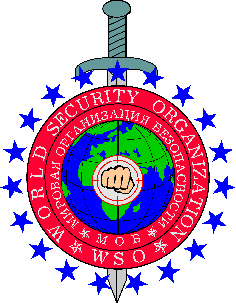 WELCOME TO OUR WORLD, THAT PART OF THIS WORLD MADE SAFE BY WSO! THIS SITE DESCRIBES MUCH, BUT NOT ALL, OF WHAT WE DO. AND, WHEN YOU HAVE A SPECIFIC PROBLEM, YOU WILL FIND THE ANSWER HERE. IF NOT HERE, THEN TELL US THE PROBLEM AND WE WILL TELL YOU OUR SOLUTION.
---

In Memoriam of RUSSI VLADIMIROV RUSSEV (1978-1998) Son of the President of WSO and Special Officer in the Strategic Operations Department of WSO
---

The International Institute of Professional Executive Protection
World Training Center of WSO
---
This Security Ring site is owned by WORLD SECURITY ORGANIZATION.



[Skip Prev][Prev][Next][Skip Next][Random][Next 5][List Sites]